TCSC 2022 Summer Coed Volleyball Camp
About the Camp and Coaches
TCSC Coed Volleyball Camp is a safe and fun camp for athletes to sharpen their skills before school season starts. The camp will take place at Tri-County Sports Complex in Macedon, NY. Camp dates are August 8-11 from 4:30-9:00pm. This is a coed camp for athletes going into grades 6-12. Campers will be split up by age, gender, and skill level as seen fit by the coaches. Camp corriculum will include both the basics and higher level offensive and defensive techniques. There will be simulated games included in each day of camp. There will be a 30 min break where campers are encouraged to hydrate and refuel. We will have different food and drink options available for purchase. They will be disclosed as we get closer to camp. There will also be a t-shirt included in the camp fee, so please fill out what size you want in the comments when registering. About the Coaches: Head Coach: Mike Dedee Assistant Coach: Mitch Segbers Physical Education Teacher at Canandaigua and the Boys Varsity Volleyball Head Coach. Mitch is also a Head Coach for Pace Bootlegger Club. As a player, Mitch was a member of the 2010 and 2011 Boys State Championship Teams for Victor High School. Assistant Coach: Eric Gruner Coach at Brighton High School. He started playing indoor and beach volleyball in 1979. He was a middle hitter for the Sundowners Club Tournament team. He is currently a member of the Gold Medal KAV Senior Team as an outside hitter playing in senior tournaments in the US and Canada.
TCSC Summer Men's Basketball League
Leagues play on Monday or Thursday nights. Based on numbers you could be placed on either league night. Please specify in the comments if your team cannot play on a certain night.
TCSC K-2/3-4 grade basketball skills clinic
TCSC Women's Summer Basketball League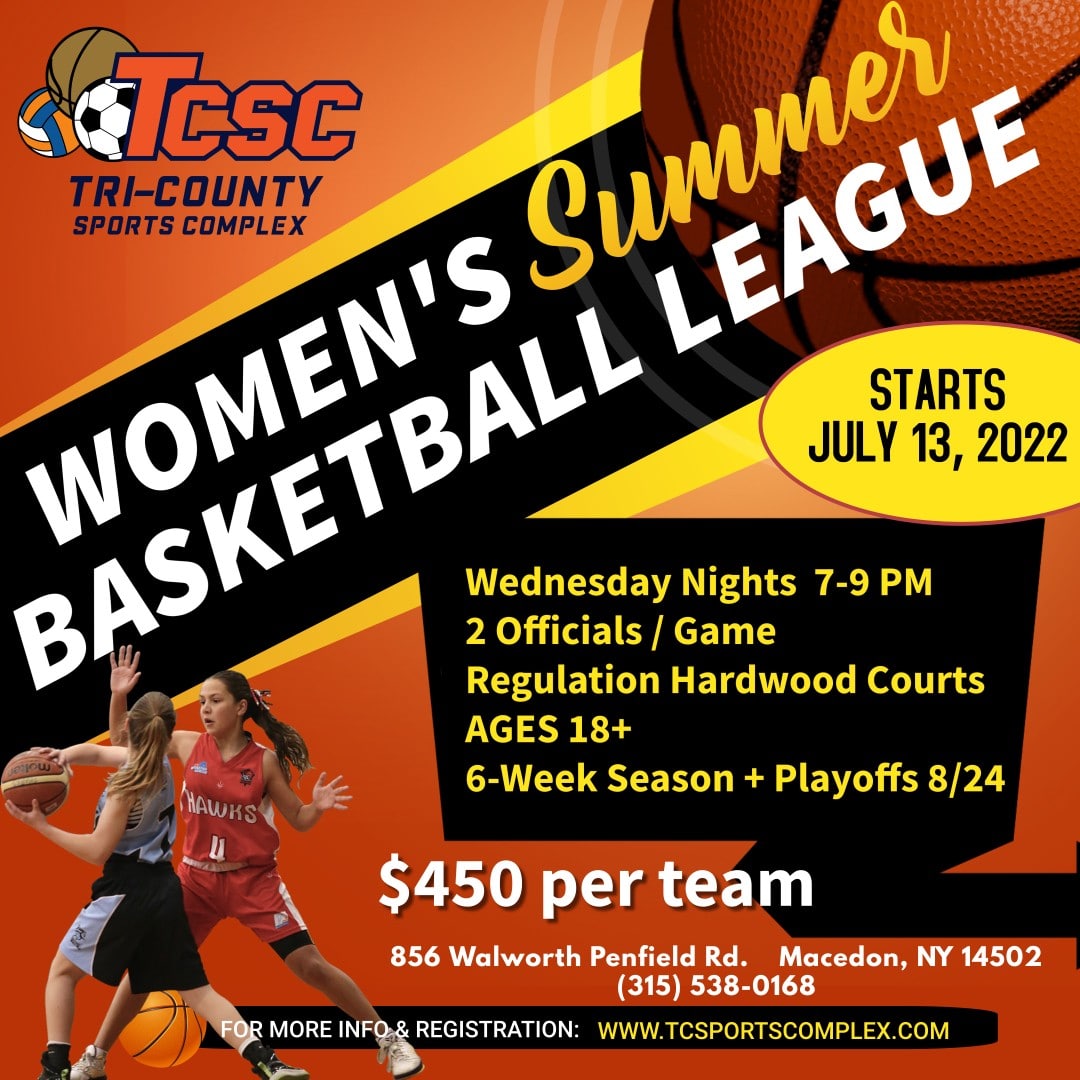 TCSC Summer Youth BAsketball Camp